MAZDA 2 - 1.3 inexpensive small-compact reliable, modern sporty car
Type of car:

Mazda2

Engine size:

1200 ccm

Automatic transm.:

No

Aircondition:

Yes

Passengers:



















Car rental tips:

Enjoy the experience of cloudless driving every day with the Mazda2 economical small car! Energetic, sophisticated rental car full of modern solutions. Whether it's city or country roads, our 5-door Mazda2 rental car is all set to go!
Mazda2 economical small car
It can already be rented with us! Experience the joy of carefree driving every day with the new Mazda 2 compact city car!
The small size holds a huge experience! Every element of the new Mazda 2 is designed to make traveling always a pleasure for those who sit in it. With us, you can already rent a Mazda 2 city car for those who are looking for a compromise-free, energetic, yet light-textured car for domestic trips or to neighboring countries. Try a playful rental car where you can enjoy all the components of a fun driving experience, be it high-tech solutions, masterful design or exemplary handling!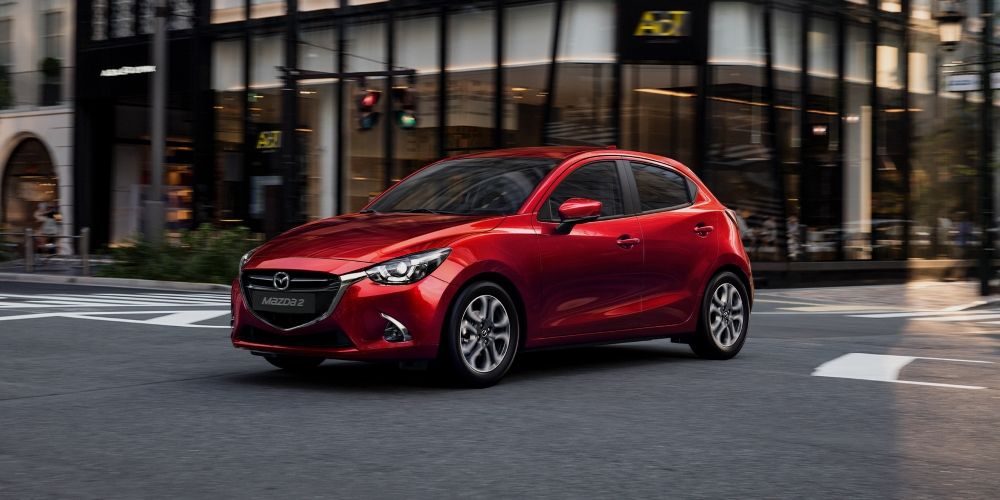 Not worth buying if you can rent it out!
Comfortable interior where everything is about you.
As soon as you get into the driver's seat of your Mazda 2, you'll immediately feel like you're in a people-centered cabin that was consciously designed around the driver. Aesthetic, sporty seats, a tasteful dashboard, sophisticated controls and a stable-grip steering wheel all serve that feeling.
Sporty and comfortable at the same time. Rent an exciting driving experience for the long term!
Thanks to the Skyactiv vehicle design, the new Mazda 2 feels perfect on the narrow streets of cities and its fuel consumption is extremely low. A dynamic and powerful city car that G-Vectoring technology makes so much of a guarantee: it gives the car excellent traction and presents the driver with a sporty, cloudless driving experience. Driving pleasure is further enhanced by instantly responsive manual and automatic transmissions, which provide smooth gear changes and excellent handling. Mazda 2 engineers have paid close attention to the perfect balance of power and fuel economy when designing the engines. Gasoline and diesel engines created with Skyakctiv technology get the most out of the fuel used.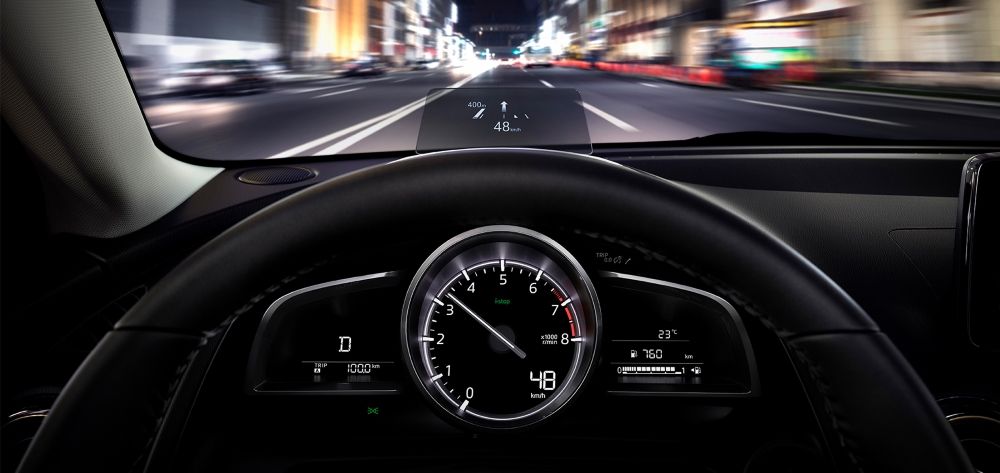 Safety is essential: Travel with a Mazda 2 rental car that always takes care of its passengers!
If you're sitting behind the wheel of a Mazda 2, you don't have to pay attention to anything but the road. You can follow speed, traffic and navigation information on a display that is easy to read in any light conditions without distracting you. The Mazda 2 constantly monitors the safety of the occupants: Detects when you are too close to a vehicle in front of you, and when there is a risk of a collision, it helps you brake by maximizing braking power, or automatically brakes for you. When you change lanes, the car's safety system will sound a warning if you are dangerously close to another vehicle or if that vehicle is in your blind spot. The rear-view mirrors then also signal with their turn signals. The Rear Transverse Traffic Monitoring System (RCTA) ensures that you are not surprised in any direction while reversing. In the case of low speed reversing, the RCTA will warn you if you do not notice an approaching car. The Mazda 2 also helps its driver with parking. The parking assist system notifies the driver and protects the car if something obstructs parking.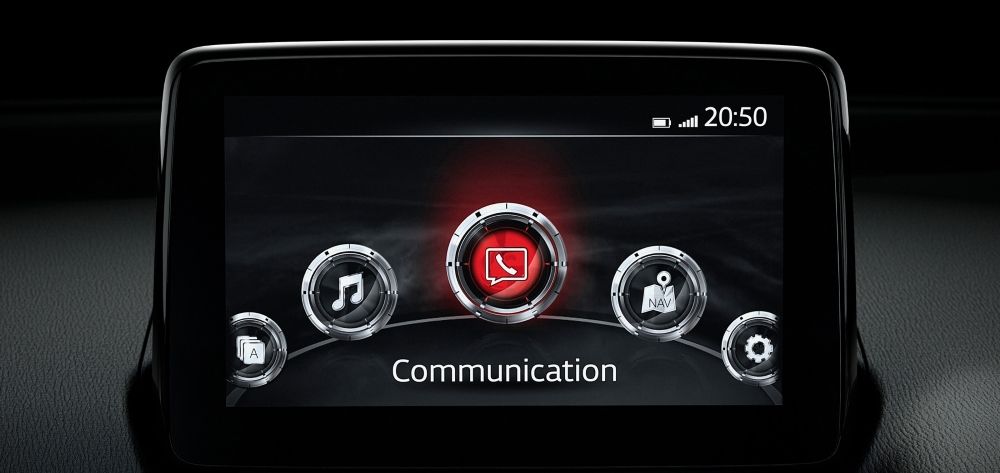 The MZD Connect system always ensures a good mood. Rent a small city car to make your trip fun!
Have fun, talk, turn off! With the modern solutions of the MZD Connect connection system, you can enjoy smart functions that satisfy all needs. You can also follow social networking sites, read your text messages, listen to DAB or Internet radio, and get traffic information. The Mazda 2 exceeds all the requirements for small cars, so you don't have to compromise on size: You can drive an easy-to-drive, safe, strong-looking car if you choose this car. It's time to take advantage of our city car rental service and surrender yourself to a perfectly shaped city car!
Deliver it safely to your destination: the collision warning signal and automatic safety braking system constantly monitor your route.
If you are renting a versatile, economical and in excellent condition for a shorter domestic trip or to travel to neighboring countries, look no further. You have found the perfect travel companion!
Amenities:
4W-ABS
cruise control
automatic or manual air conditioning
LED headlights
electric window front and rear
heated exterior mirrors
7 "color display
ISOFIX child seat anchorages
side airbags and curtain airbags
driver and passenger airbag
dynamic stability control (DSC)
tire pressure monitoring system (TPMS)
lane departure warning system (LDWS)
transverse traffic and dead space monitoring system (RCTA, BSM)
front seat heating
* Rental cars are provided according to availability, there may be further differences in the equipment!
More information about our small cars for rent in Budapest:
few kilometers and new cars
on average 0-1 year old cars
In 5-door version
compact size
very favorable consumption
in different versions and colors
with a wide range of equipment
petrol and diesel versions are also available
air conditioning
vehicles with manual and automatic transmissions
The RentAuto Team wishes you a safe journey!