Airport rent a car service in Budapest
Free car delivery or shuttle bus to LISZT FERENC AIRPORT terminals
Book online and pick up your pre-reserved car for free at Budapest Liszt Ferenc Airport!
The representative of our company will deliver your booked car or minibus to the arriving terminals at a pre-agreed date.
The United office representative waits for passengers at the airport's arrival terminal at the main-cordon immediately before the automatic exit of the luggage room. The takeover of the rented car would be sorted out as fast as possible in the airport parking lot, the paperwork takes about just 15-20 minutes.
Please note that the parking costs of your rented car is subject to a charges, which must be arranged by the car renter at the time of the exit! On request, we provide a shuttle bus service free of charge to our guests to our downtown office where you can simply sign your contract at a relaxed and pleasant environment and pick up your selected car from our wide range fleet.
With our online booking form, you can quickly fill in your information-datas, arrival date and flight number, and so on and you can send your request at the touch of a button, which will be answered within a few hours to our customers. Our rental agent online will contact you via e-mail as soon as possible so that you can book your rental car at the best rates and the fastest way. The airport delivery of your required rented car is free of charge over 3 days every day from 8 am to 8 pm throughout the week, after which time you can get your ordered car just with a minimum overtime fee.
Learn more about hiring a hybrid vehicles!

Our hybrid car rental cars are modern cars that are powered by two different types of engines. That is, a gasoline and an electric motor work together with a high capacity energy storage battery backup. Thanks to the hybrid technology that we have become familiar with today, with this type of engine you have the energy to save gasoline. However, with the considerably smaller emission of pollutants, we better protect our environment.
Rentauto Company will, in the future, pay close attention to the invitation of advanced and environmentally friendly cars and systems, so our car rental company will have more and more models to choose from the latest hybrid driven and extremely economical electric cars.
Try the hybrid, - and electric car driving, experience the difference!


For longer stays in Hungary, take advantage of our bigger size trunk cars for your travels.
Currently we have a widest choice of or our estate cars and family van models are at your disposal.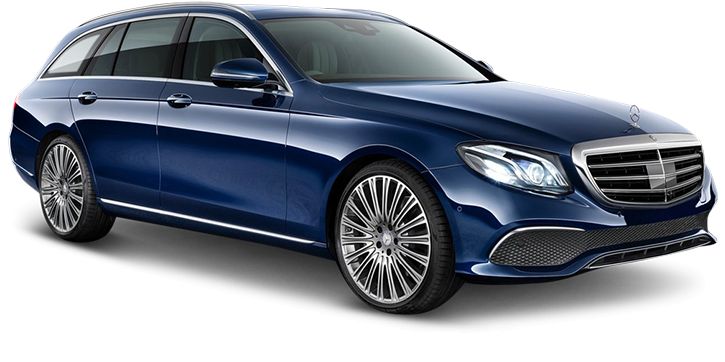 Due to the enlarged luggage capacity, these combi types are the ideal choice for family travelers, since the larger baggages space is better packed and the stroller can accommodate large suitcases.
We are happy to offer our new tourer vehicles with turbo-diesel engines for companies, as higher torque, better fuel consumption and cost-effectiveness play an important role in motorways!
Choose from our selection of the most well-known brands in the market, see it personally the petrol and diesel vehicles as Mercedes, Opel, Ford, Toyota, Renault, Citroen, Skoda, Volkswagen, Mazda, Audi, BMW and other types of cars.



Do you want to save on your company car flotta?
Nowadays one of the best money and time saving in Hungary for individuals and firms is a long term car rental solution.
Reduce your costs by up to 25% with United Fleet management service 1-3-6-12 to 48-month corporate budget car tariffs!Being a private individual or business company as one of the most significant costs is mobility. In the current difficult economic conditions it is not worth to buy a vehicle, it is much better to rent it for a running term, from a period of at least 1 year. Renting a new auto does not require investment, so it is much better to lease it fixed and raise your money with higher yields for your business.
The Rentauto Corporation non-stop provides extra car lease services:
since 1999 in the centre of Budapest and Hungary.
Car delivery all over Hungary or Fly Balaton Airport Sármellék
Pick up / drop off in Vienna, Wien / Rent a Car in Schwehat Airport!
Delivery to Prague, Bratislava, Zagreb, Münich and Oradea International Airport
Chauffeur service - professional English speaking
One-way rental all over Hungary
One way rates all over Europe
Mobile-phone rental
Guided tours in Budapest or Hungary

United Self-drive Car Service is one of Budapest's largest local and national rental companies and has provided vehicle rentals in the Budapest city center and Airport area for over 17 years.
Our fleet of rental vehicles includes cars, people carriers, executive-premium cars, vans, minibuses and cargo vans. Whether you intend to rent a affordable manual or automatic town car or want to transport a large number of people or goods and look for quality, nice cars for longer period we have the solution.
Just click on the links at the top of this page to view the categories and type of vehicles you are looking to hire.
Booking a car rent, van & minibus rental or delivery vans in Hungary, Budapest Airport or Downtown as needed with delivery in Hungary or all over Europe could not be easier than with United Autókölcsönző in Budapest.
Book now by calling our Central Reservation team or sending an e-mail to our info address, alternatively you can choose a vehicle by using our online reservation system and see the wide choice of vehicles available at really low cost prices.
We have arranged special rates with our returning clients and give you the best deal available for your budget.
If you don't find a vehicle you would like to use, or you want a pick up and collection service, please do not hesitate to contact us on the numbers below! Use our call-back sms-service around-the-clock, leave us a message and we call you back as soon as possible.
Book online the cheapest rent a car rates at our reservation desk:
Car rental reservation and information
United Car Rental Hungary
1st Rent Autókölcsönző Ltd.
Non-stop 0-24 phone: +36 30 996 2300
Phone: +36 1 283 8683
Fax: +36 1 209 0604
Web: www.rentauto.hu
E-mail: info@rentauto.hu
Head office: Lurdy Ház Shopping Center
1097 Budapest, Könyves Kálmán körút 12-14.
Office No. 63. downstairs (next to Líra Bookstore)