Rent a car for abroad trips from Budapest
Do you plan a family holiday or a foreign trip vacation?
More driving information here: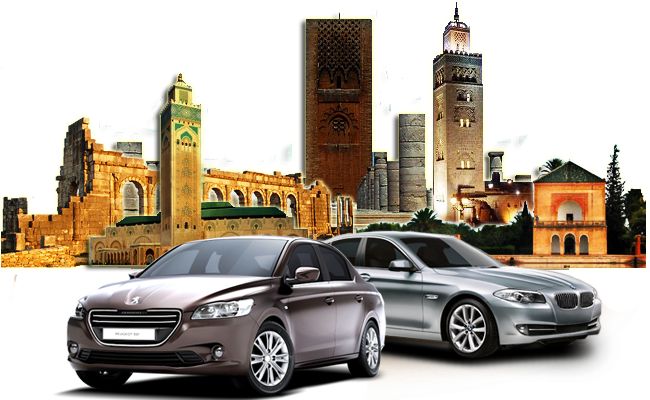 Looking for the most economical travel solution? You found us!
Why is it worthwhile to go abroad with a car hire? Every time, you receive a reliable, serviced, modern equipped, clean and comfortable car for rental. Costs are not much higher than in the case of domestic rentals, the rent includes our services in the same way. Like compulsory and CASCO insurance, unlimited mileage, home, address delivery, airport pickup or delivery, 2nd and 3rd chassis options, winter tires, child seat, border check, mandatory service, Nonstop European Assistance. Finally, do not forget that the miles are not running in your car, it is depleted by your vehicle and you will not be left alone if you get a jam, but get free assistance 24 hours a day!

With United Car Rental you are sure to reach!
Looking for a car hire solution for a longer trip to Europe?
Where is it worth to travel with a rented car? Actually, anywhere! For small vacations, for a long weekend with your partner, beach parties and unobtrusive fun, or skiing with your best friends. In each case, a rented car is provided. It may be particularly advantageous if you share your rental company with friends, so it is more convenient and convenient than public transport or air travel.
Perhaps do you want to rent a minibus for skiing in Austria with friends?
Hire nine passengers minibuses, 7 seater minivans, or minibuses with your friends to reach their destination comfortably and securely! Our small buses are reliable, the latest models are rich in equipment, so you can go anywhere with no problem. Skis, snowboards and all ski equipment can easily fit in the back of our big luggage racks. Enjoy the winter ride in the Alps!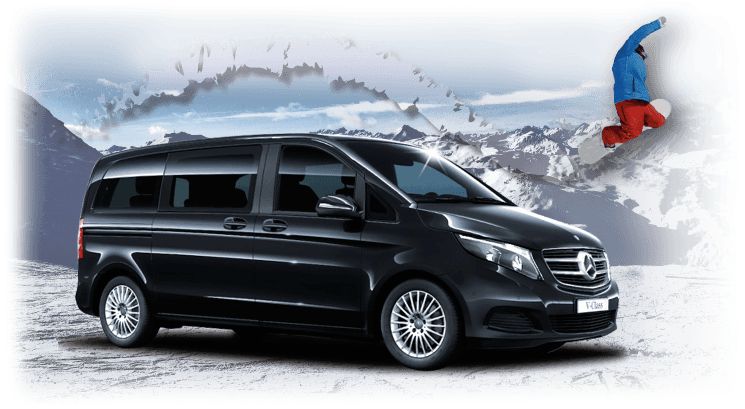 A favorite band in the neighboring country is there, but why not go?
We help you get to your dream concert with your dream car! Rent a car from United Car Hire, we guarantee we will not disappoint! Without hidden costs, reliable, comfortable, regularly maintained and demanding cars can be selected. In addition to the rental fee, you only have to pay for gas, as all other costs are included in the price.
Is the flight too expensive or does not you like it? Is public transport too uncomfortable and too long to cross the border?
Whether you are with a partner or a friend, you can always count on our company! From the small, compact, premium category to the 7-person and 8-9-person minibuses you will find everything. Depending on your needs, you can choose from our fleet of vehicles and a guaranteed, seamless, comfortable journey abroad!
What to watch if we travel abroad with our rented car?
Hotel Reservation, Parking
Be sure to be careful before going to the big road. If we go on a business trip, we have a bit easier, because our client, at best, is our client. In the case of private roads, it is worth considering carefully whether our reserved accommodation is indeed there.
We often encounter cases where online reservations are not booked on the site and they do not know about booking the broker at the reception. It is advisable to contact the hotel directly by e-mail or by telephone, just a few days before departure.
The rented vehicle should always be stored in a closed parking lot
Use of our rental car accessories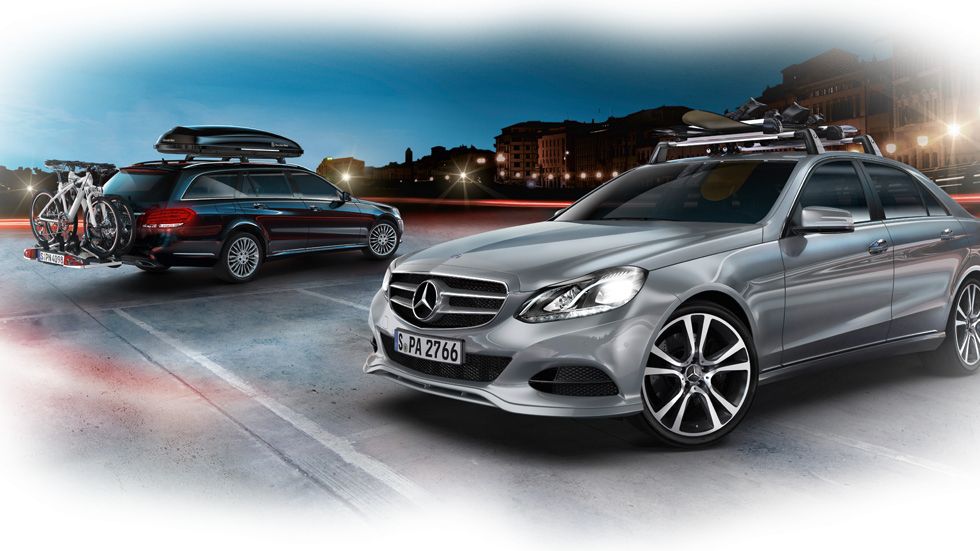 GPS navigation device rental
Mobile use is problematic abroad? Do not always have field strength and applications are terribly expensive? Request us a GPS with an up-to-date navigation system so you will definitely find the place in the direction!
Rent a bicycle rack and roof box for an outdoor trip
Are you going to mountain hiking in the mountainous mountains and not getting your bicycles in your luggage? Rent a universal bicycle carrier for your combo car and deliver your bikes safely and safely! Do you want to take a lot of packages for a long trip? Do not break your head, lend a roof box at the right size and pack up all the necessary supplies for your vacation!
Hire a child seat
In order to ensure the safety of our children, always use a child restraint or stretcher in foreign countries.
In our large packed van and in-car cars, besides the many packages, the rear seats also allow the kids to fit comfortably.
Do not tire of carrying your child's suits unnecessarily at the airport! Feel free to ask for our baby carriers, our children's seats and our seat elevators so that everyone can enjoy the ride comfortably and safely from baby to toddler!
At United Car Rental, this does not cost a one-for-a-yard extra cost as our company is family-friendly, so you can get up to 3 safety seats free of charge for all our cars!
Do I need this international driving license for border crossing?
Be sure to follow the official documents accepted in the designated countries. The Hungarian driving license is accepted in most countries, including in the Member States of the European Union and the Vienna Convention on Road Signs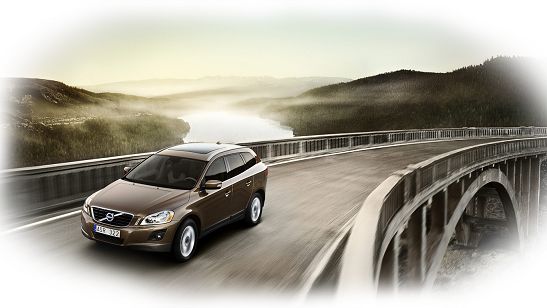 For further travel we recommend our more combi and stationwagon cars
Car rental in foreign countries with unlimited mileage!
Unlimited car daily and monthly fees are typically determined by the destination country, the rental period and the time period.
Kérje egyedi árajánlatainkat külföldre történő utazásaihoz is!
Border crossing and foreign journey to the Member States of the European Union:
Austria, Belgium, Bulgaria, Denmark, Finland, France, Greece, Netherlands, Ireland, Luxembourg, Great Britain, Germany, Italy, Portugal, Romania, Spain, Sweden, Hungary, Slovenia, Malta, Cyprus, Estonia, Latvia, Lithuania, Poland, Czech Republic, Slovakia..
We also need to be aware that in different countries, age requirements may different. Temporary driving licenses are not necessarily recognized by authorities in other EU countries.
Misdemeanor
It is important to know that the person who committed the offense of committing a vehicle is not relevant, since responsibility here is objective. In the case of rented vehicles, this changes. The Vehicle Operator shall be exempt from liability if he can demonstrate that he has used the vehicle. By signing a lease, we declare that from the start of the rental period to the end of the rental we are responsible for the used car and for the offenses committed, we are also liable for subsequent surcharges. Always make sure that you are waiting or parked in the permitted area, adhere to the traffic rules of your country, observe the speed limits and the mandatory tolls to avoid any additional costs and disadvantages that may arise later.
Speed limits at home and abroad
Before traveling abroad, it is worth following the traffic rules in your country, mostly the maximum allowed speed. The following speed limit applies in Hungary: For cars, motorbikes and 3500 kg with a maximum permissible gross vehicle mass:
- in a residential area of 50 km/h
- outside of residential area of 50 km/h
- on the highway 110 km/h
- motorway 130 km/h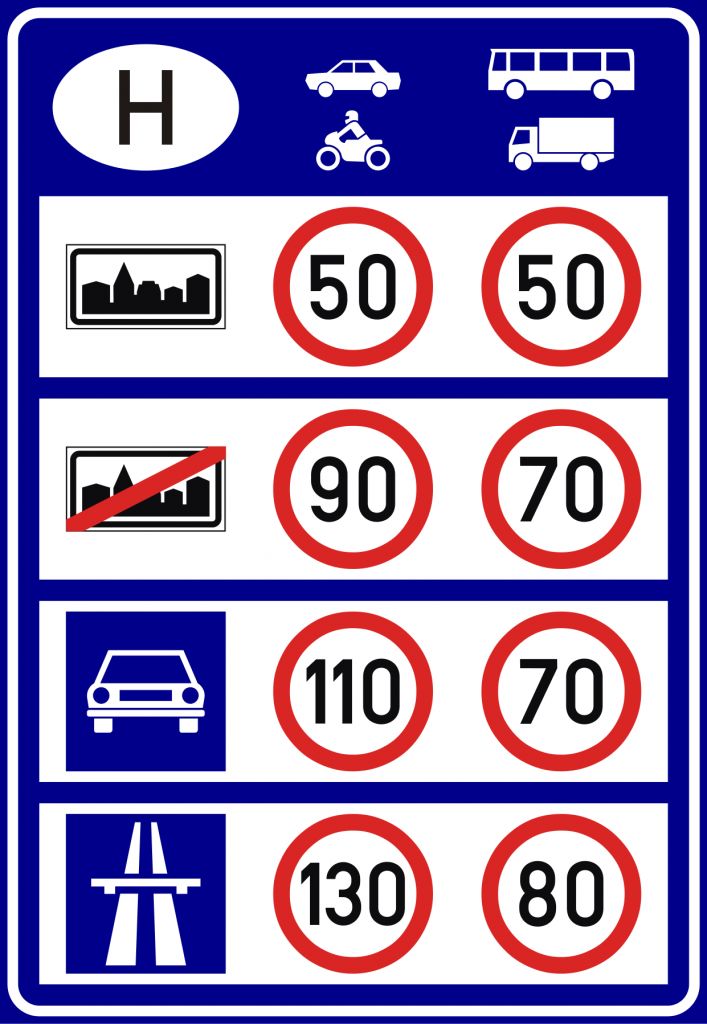 Maximum travel speeds abroad:
Maximum speed limitations allowed by our customers in the most frequently visited destinations or in the neighboring countries:
Country

inhabited area

km/h

highways
motorways
Austria:
50
100
130
France:
50
90
130
Croatia:
50
80
130
Poland:
50
90
130
Germany:
50
100
130*
Italy:
50
90
130
Spain:
50
90
120
Switzerland:
50
80
120
Slovakia:
50
90
130
Slovenia:
50
90
130

* Most motorways in Germany at the "Autobahn" are 130 km/h - the recommended maximum speed, but typically no restrictions. If a limiting board is exposed, take it into account because speeding is punished with a strict and high penalty.
Don't drink and drive!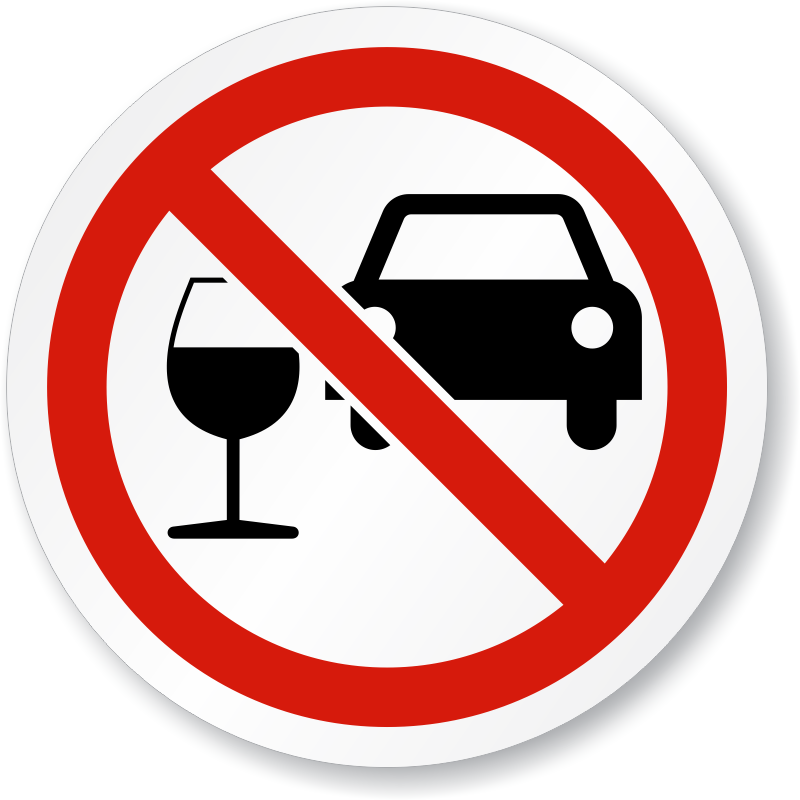 In the countries we have visited, it is especially worth listening to alcohol consumption!
As in Hungary, in Romania, the Czech Republic and Slovakia it is also not possible to drink alcohol before and during driving, alcohol consumption is very strict in the neighboring countries as well.
In most European Member States, the maximum permissible blood alcohol levels apply to 0.01% to 0.05%. This corresponds to a very small quantity, so it can be said that at most a small glass of beer or wine can be consumed freely.
Only if you have under our official routine check your blood alcohol level is below the allowed minimum.
For beginners and young drivers, almost all countries have a total alcohol ban. In the event of an accident or a violation of the law, these data are considered void because in all cases a drunk driving will be imposed by the authorities with the imposition of a severe fine.
(Source: Hungarian Automobile Club)
Have a comfortable and safe way! The Rentauto Team
Car rental reservation and information
United Car Rental Hungary
1st Rent Autókölcsönző Ltd.
Non-stop 0-24 phone: +36 30 996 2300
Phone: +36 1 283 8683
Fax: +36 1 209 0604
Web: www.rentauto.hu
E-mail: info@rentauto.hu
Head office: Lurdy Ház Shopping Center
1097 Budapest, Könyves Kálmán körút 12-14.
Office No. 63. downstairs (next to Líra Bookstore)