VOLKSWAGEN GOLF 7 car rental (with electric and Tdi motors!)
Bérautó típusa:

Volkswagen Golf 7

Motor kategória:

1600 ccm

Automata váltó:

No

Légkondícionáló:

Yes

Autó kapacitás:





















Részletes info:

The Volkswagen Golf 7 rental car is no coincidence the top car in the compact category: it features a five-door design, economical Bluemotion turbo diesel engine, dual-clutch transmission, modern driver assistance solutions, spacious interior, masterfully designed cabin, premium material use and great luggage space. The Volkswagen Golf 7 car rental has everything a quality car rental company could wish for. It can be rented in Budapest for long-term, individual or company use!
Volkswagen Golf 7 - The economical compact!
The versatile standard Golf 7 in action!
VW Golf - from a rental car is always the standard
During its nearly half a century of history, turbodiesel Golf soon became a well-known concept, became the name of its category.
He has received plenty of professional recognition, won the "Car of the Year" award twice based on the votes of professional journalists - the "Golf of the Week" for the second time - and won the new car more than 30 million times.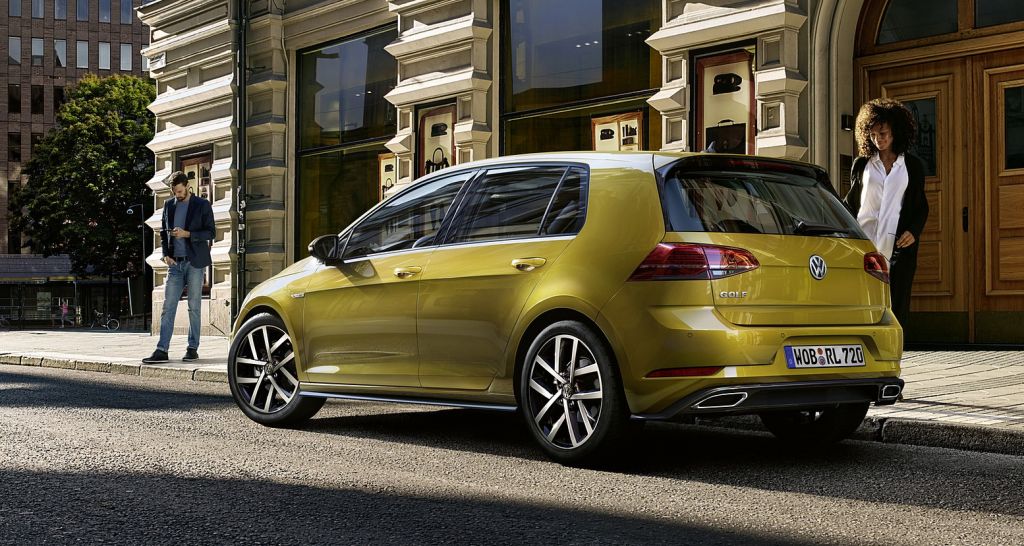 Drive a self-contained compact Volkswagen!
For Volkswagen, on the one hand, it is a matter of prestige whether the current Golf will further age the type's reputation, and on the other hand, as it is the company's pull model, much depends on whether it can keep the legend alive. The first Golf was designed by Giorgetto Giugiaro, who dreamed up the shape of the famous winged DeLorean DMC-12 and the Bugatti Veyron, among others, in the film trilogy Back to the Future.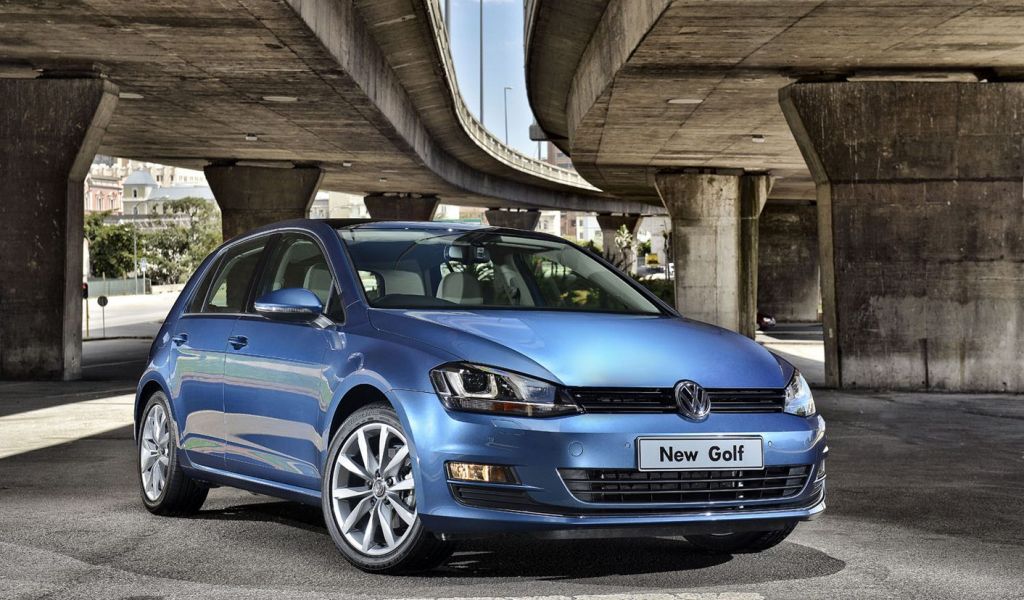 VW Golf VII tdi bluemotion - a favorite of car rentals
The design has become such a hit that they have only "shredded" it with each generational change,
even the latest version recognizes the proportions of the ancestral Golf and the thick C-pillars that have become its trademark, but the car itself has been completely redesigned each time to always remain the determinant of its category.
This extremely stable and reliable mid-range car has been proving to be a first-class company car as well as the most popular rental car of international car companies at Budapest International Airport for years. This fact is also supported by the 100% satisfaction rate of United Rentauto's customers and employees. Join a wide camp of fans and rent a compact Golf at the airport terminal and travel the whole country unlimited with it!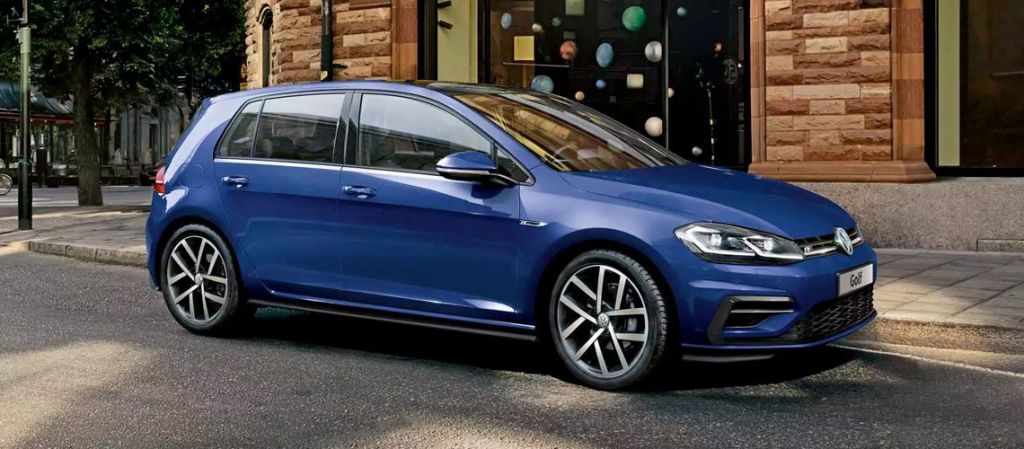 Golf Seven car of the year can be rented at Liszt Ferenc Airport!
The VW Golf doesn't affect the emotions, the teenagers don't even wallpaper the wall of their room with posters depicting Golf, but if you are guided in your choice of car, you can be perfectly calm and satisfied with a 7th generation Golf: especially spacious, comfortable, quiet compared to its compact size. fuel-efficient * and safe, plus a "low-cost aircraft" as standard.
Peace of mind is key!
You don't even have to go far after landing. Rent the new Golf right at the airport! After landing, take advantage of United Rentauto's 24-hour fast, non-queuing airport pick-up service to get you to your destination in minutes.
An unadulterated Volkswagen - a sure choice for rent
Quality and reliability should not be an issue for a Volkswagen. Rent one from us with airport delivery at a good price!
* With the BlueMotion diesel version, you can drive well over 1000 km with economical driving can also be done with a single refueling!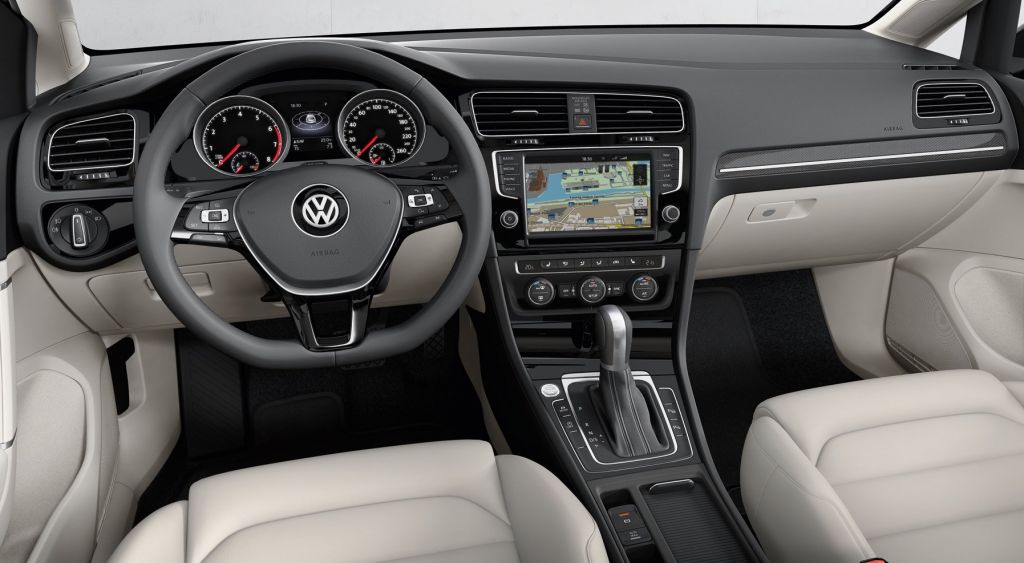 Volkswagen models are long-term corporate solutions tailored to your needs
Choose our flexible long-term car rental solutions for our new type of VW vehicles!
Long - term lease payments are easily accounted for each month, and their business is a cost that can be calculated and accounted for without interest or exchange rate risk.
Our fleet management company undertakes the monthly operation of its fleet, the maintenance of cars, the continuous payment of insurance premiums, the winterization according to the season (replacement of winter tires, the increase of antifreeze, etc.) and 0-24 hours of continuous assistance for the cars we rent:
We take the burden of company car administration off your shoulders, entrust the operation of your car fleet to a reliable business partner with a decade-long history!
For information, search our contacts online


We wish you a good trip with Rentauto Budapest!